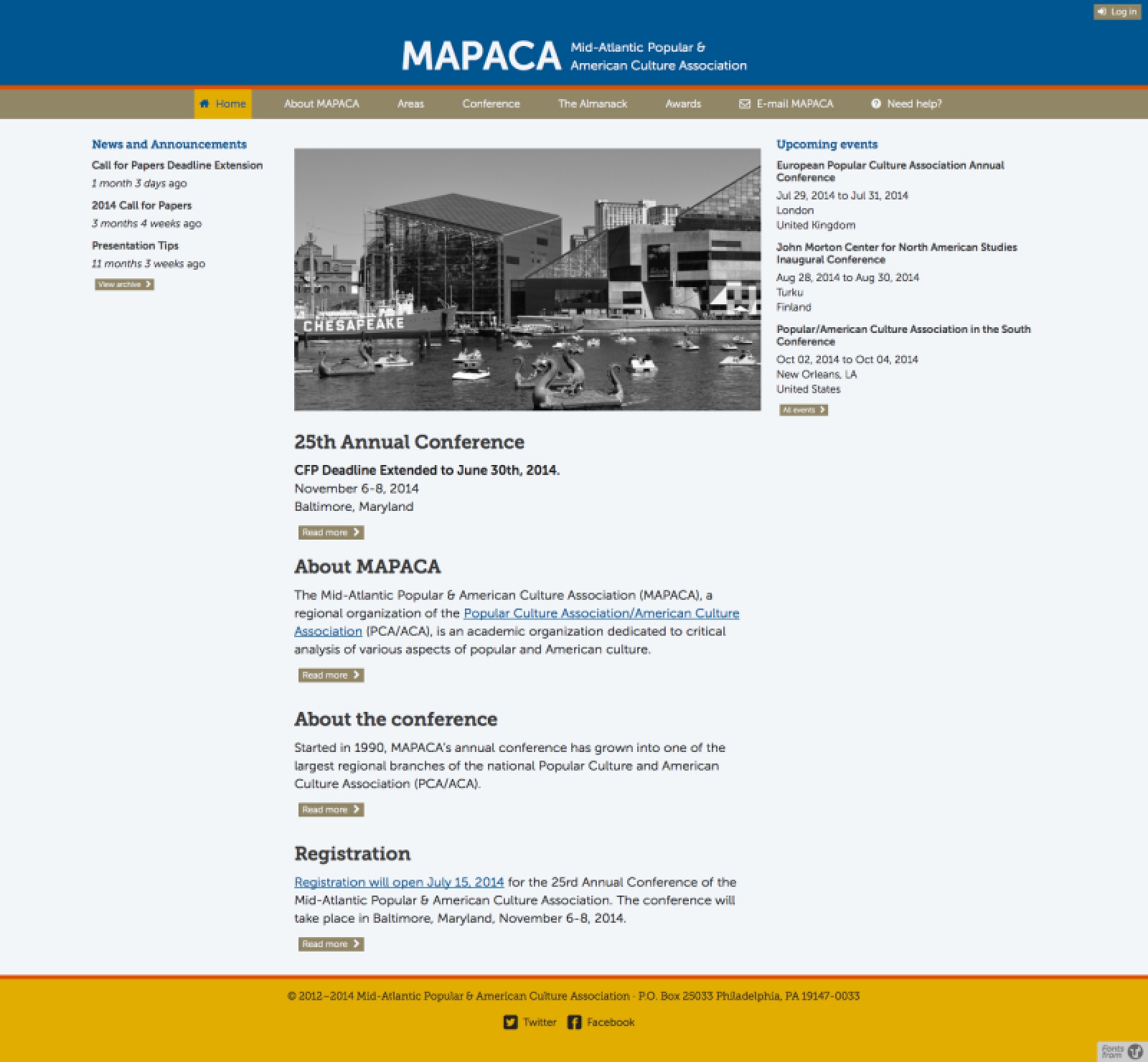 Founded in 1990, the Mid-Atlantic Popular & American Culture Association is a regional affiliate of the PCA/ACA. We've been working with MAPACA since 2012 to design a system that handles almost all of the association's functions, thanks to the power and flexibility of Drupal 7, with a mobile-first, responsive interface.
At the core of MAPACA's activity is an annual conference with about five hundred attendees—a number that's been growing steadily. The website takes care of all the tasks related to this event, from abstract submission to scheduling. Registration and membership are also sold directly through mapaca.net's web store, built on the back end of Drupal Commerce.
To facilitate the organization of the conference we've developed a suite of Drupal modules that enhance the functionality of existing modules to serve MAPACA's specific goals, provide the best possible user experience, and facilitate the association's offline workflow.
This project has also provided several occasions to give back to the Drupal community. Our proudest contribution is version 2 of the User Merge module for Drupal 7.